Normally the head of the designers there are good ideas and constantly emerging new each time. It's just that sometimes the car just as it does not advance, so we need inspiration from others who broke their heads and designing websites, posters, banners and other types of design.
It is likely that in critical moments of the project wanted to kill him and nothing else, open Photoshop can prove useful, but look at this post will help even more as ideas you may have will make your project more bearable and easy.
5 websites to make better web site designs
From up north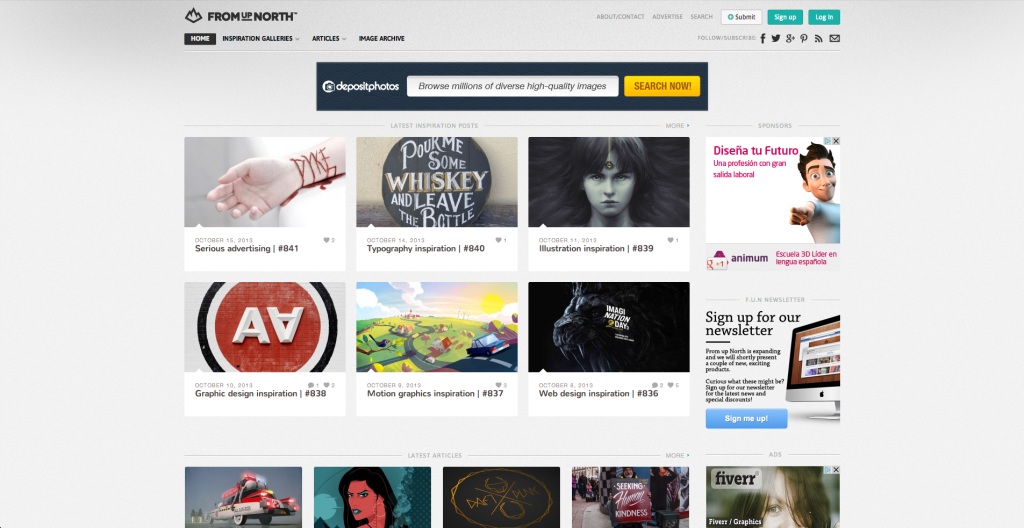 You'll find galleries according to what you want, typography, illustration, 3D, web design and more.
Design Inspiration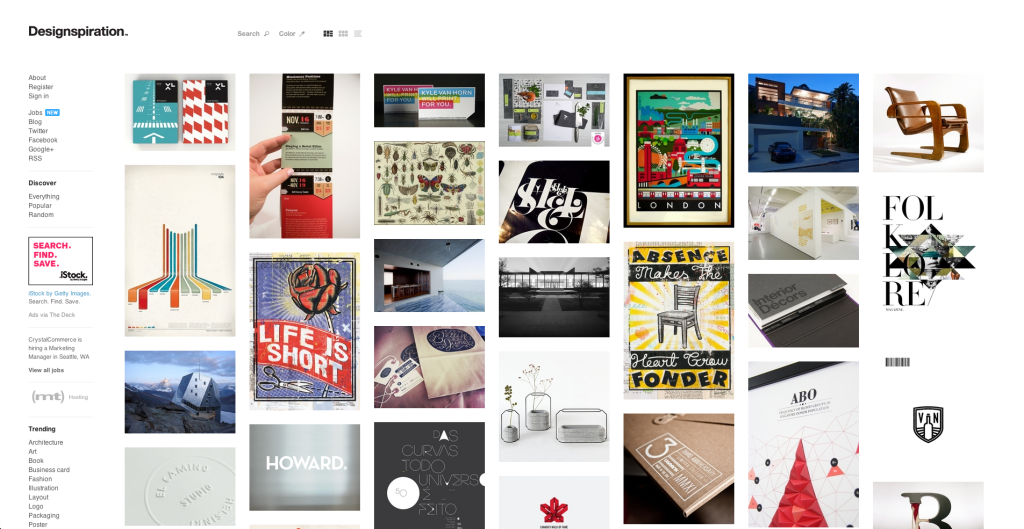 You find quality content and see which is constantly updated. If you want to work on the site you have to request invitation and submit your portfolio as collateral for your aesthetic criteria, rather elitist truth.
Mindsparklemagsitios web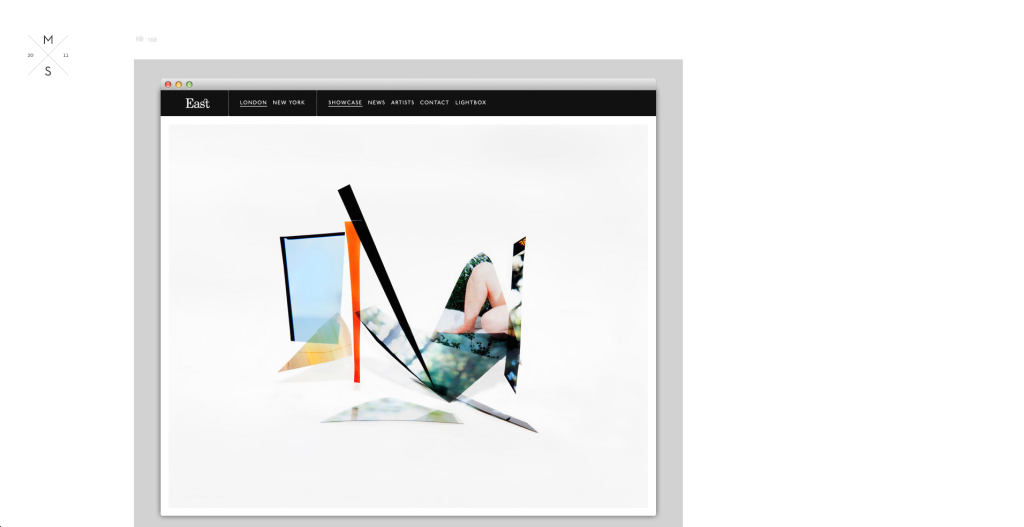 It is a website of Russian origin, here you will see the "cream" in web design, super quality minimalist, contrary to Awwwards.
Behance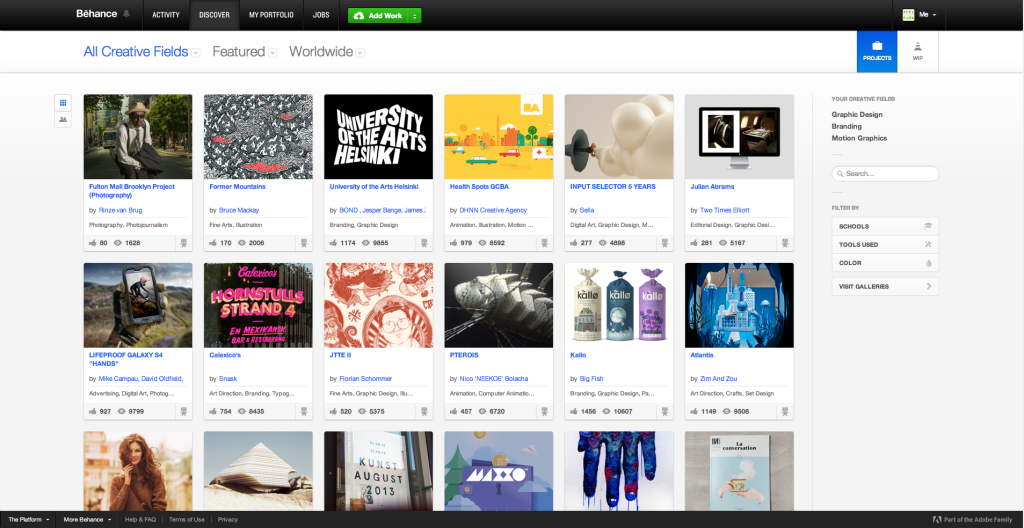 Considered the best and largest network of portfolios in the world in Internet, easily find all, you can upload your work, get feedback from the community, you can store other works by other users and collections for inspiration when you need it.
Dribbble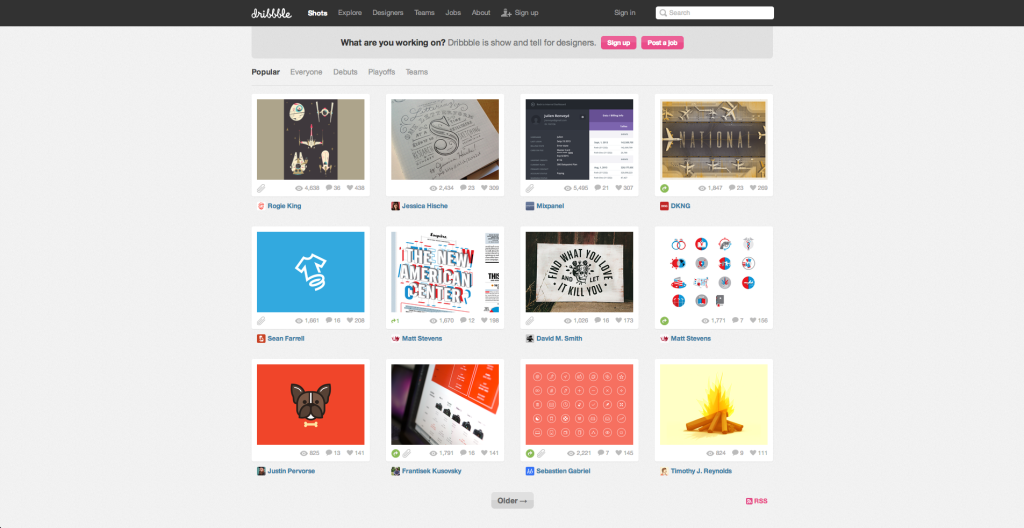 Twitter Similar to the "what are you doing?" Dribbble would be "what are you working on?" Shows your current job for feedback or get inspired by the work in progress of the rest of the community. Inspired on this website have not doubt that there are willing to tell you that you can improve or communities that are very good.
If these Web sites design ideas help you in your projects not forget you can send this post to your friends so that all designers can further improve the techniques of web design.